Maker Faire 2015: Cool electronics, Arduino and IoT
Top moments and insights at the Maker Faire Bay Area 2015, from meeting Arduino co-founder Massimo Banzi to an interesting panel discussion on the Internet of Things (IoT).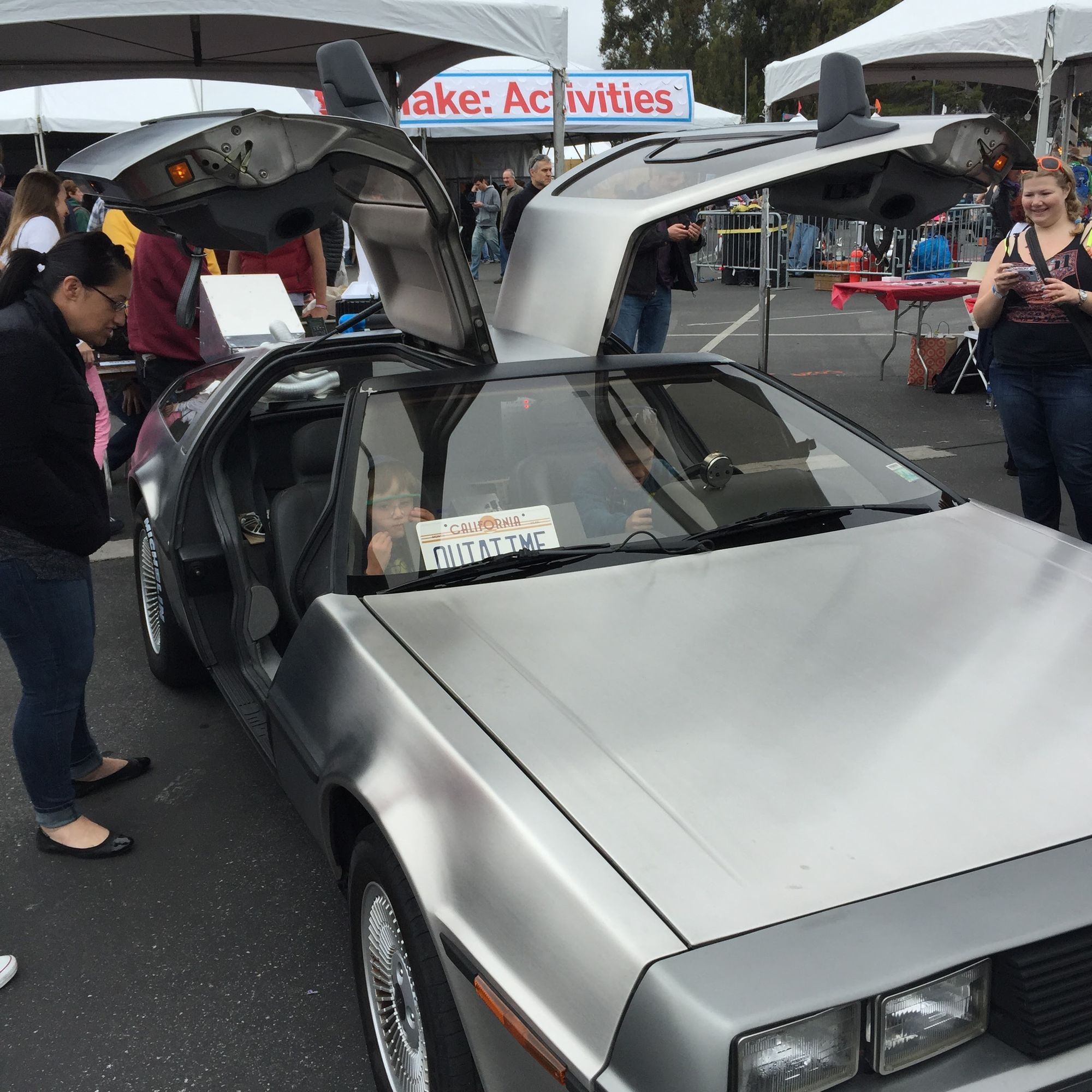 Last Saturday I attended Maker Faire (MF) in San Mateo, CA and as usual I was blown away by the creativity of the Maker community. People are very inventive creatures and, if empowered with technology, incredible things can come to life. It is really inspiring!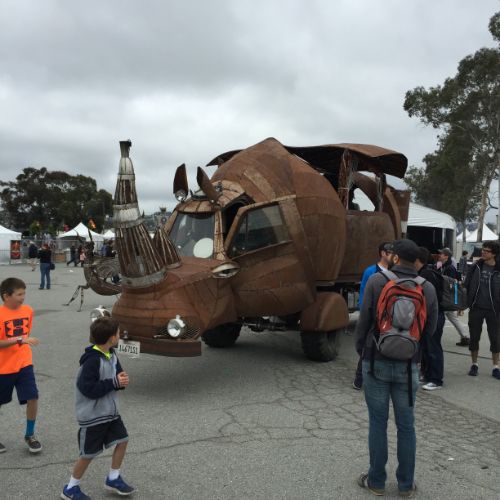 Electronics == Cool ?
What impressed me the most was how tinkering with electronics, sensors and microcontrollers has become really cool these days. I remember when I was playing with the soldering iron and 8-bit micros some 13 years ago: I came up with some cool gadgets that won friends admiration and good grades in school but it was definitely not an activity perceived by the public as cool or trendy and none of my friends really wished to join in. Saturday I saw tens of kids playing with Arduino, Raspberry Pi and circuits… it is something I see every year at the MF, but it never fails to amaze me.
Meeting Massimo Banzi of Arduino
This was hands down the highlight of my day. Massimo gave a candid and passionate talk on "the state of Arduino" and announced the birth of a sister brand called Genuino. A partnership with Adafruit for the fabrication and distribution of Arduino boards was made public as well. I got lucky enough to get a picture with him! He is really doing something big for the Maker community and Arduino is in my opinion one of the most valuable things Italy is exporting these days.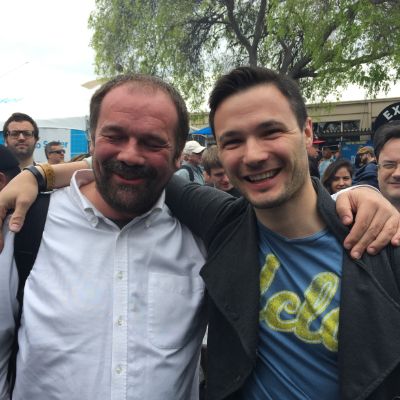 Challenges of the Internet of Things (IoT)
Very interesting was also a panel discussion on IoT with panelists from Atmel, ARM, Pebble and LittleBits. The discussion covered several aspects of IoT, it's current status and the direction it needs to take to become mainstream.
Interoperability across wireless protocols (ZigBee, Bluetooth, Wifi) and IP-based communications were recognized as key to allow connected devices to communicate between each other.
The role of the cloud has also been a hot topic of discussion. On one side, the Internet's standard protocols represents an easy way to make objects talk (indirectly) to each other as well as it provides a convenient place where to offload computationally intensive tasks, letting IoT embedded electronics stay simple and energy efficient. The flip side of the cloud-centric approach is the huge amount of additional data the Internet will suddenly have to handle (think about a future where everything is connected and continuously generating data). That is why, the panelists suggested, the final solution will probably be a hybrid approach where things are connected to the cloud but are also able to directly talk to each other to keep some of that data local and send information to the cloud only when it is really necessary. This paradigm is often called fog computing as it extends the cloud to the edge of the network, and differs from the better known "cloud computing" for its proximity to end-users, the dense geographical distribution and its support for mobility.
Finally, improving the energy efficiency of embedded systems and radios will be paramount to enable a future where all objects are connected to the internet… I could not agree more with this point: nobody wants a future where dozen of currently "dumb" objects will require daily (or even weekly for that matter) battery recharge. I'm personally already struggling to keep up with my smartphone! The ultimate vision is that every IoT object will either have a battery life longer than its expected life or, even better, be able to harvest energy from the environment so that recharging the battery is not needed, ever.