The Complete Basic Electronics Course is online!
Do you want to know more about electronics and to design cool projects? Enroll to my introductory course to learn how components work and how to create simple circuits!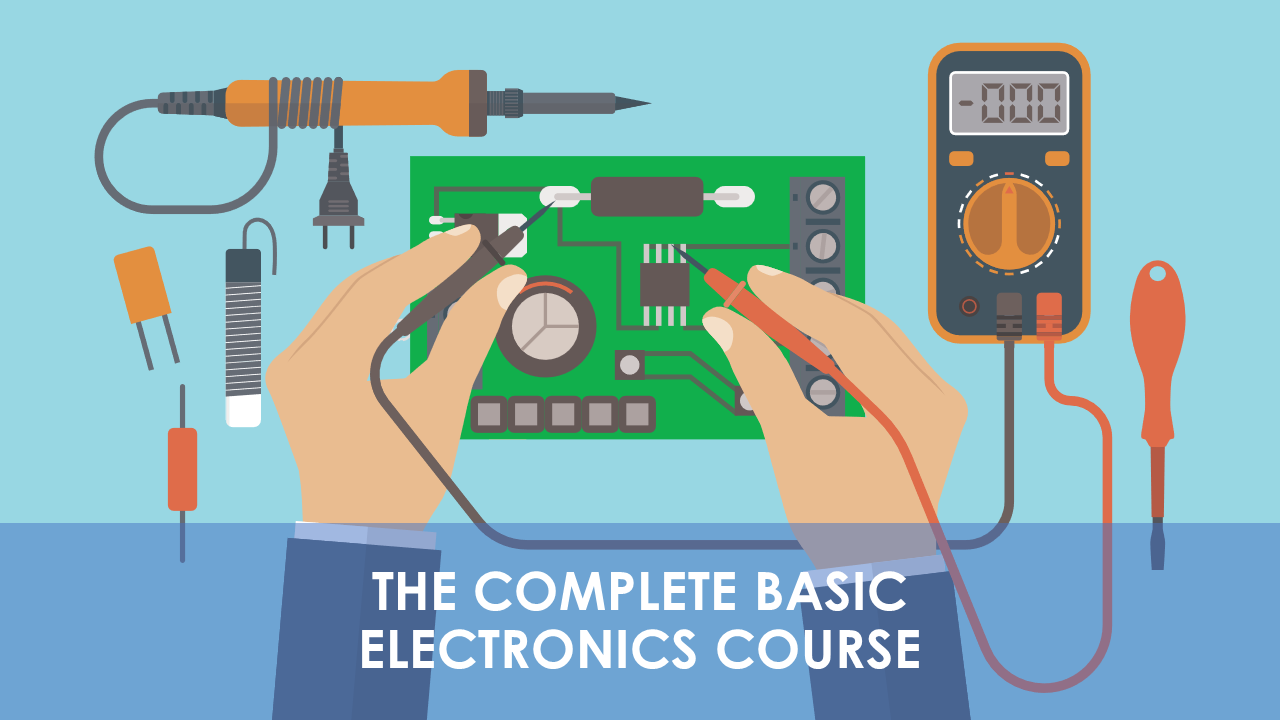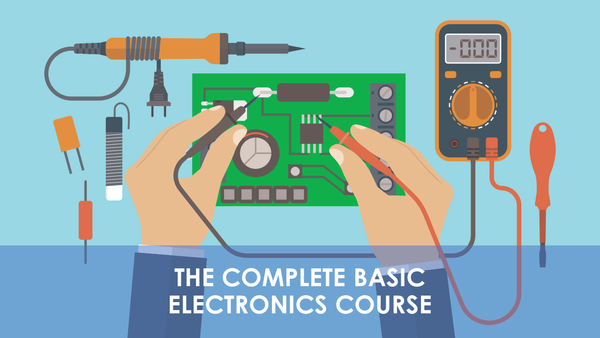 Start Learning Today!
30 days money back guarantee. No questions asked!
More than 14,000 happy students, 4+ average rating!
180 lectures - 6.5 hours of content.
Enroll Today
After quite a few months of work I'm happy to announce that my course on basic electronics is finally open for enrollment on Udemy!
Electronics is my passion. I have been playing with circuits since I was a kid and I continue to do so today as an Electrical Engineer in Silicon Valley. Building electronic products is incredibly rewarding, whether you do it professionally or just as a hobby. There is just something different and exciting about designing something physical that can be hold in one's hand and that interacts with the outside World via sensors and actuators.
Why did I create this course?
Getting started with electronics has become much easier in recent years thanks to cheap electronic platforms and boards such as the Arduino and the Raspberry Pis. A little bit of coding paired with the right hardware is all that is needed to create amazing projects.
Designing an electronic project requires three main ingredients:
Familiarity with a microcontroller (MCU) board such as the Arduino UNO
Ability to write simple programs to tell the micro what to do
Knowledge of how electronic components and circuits work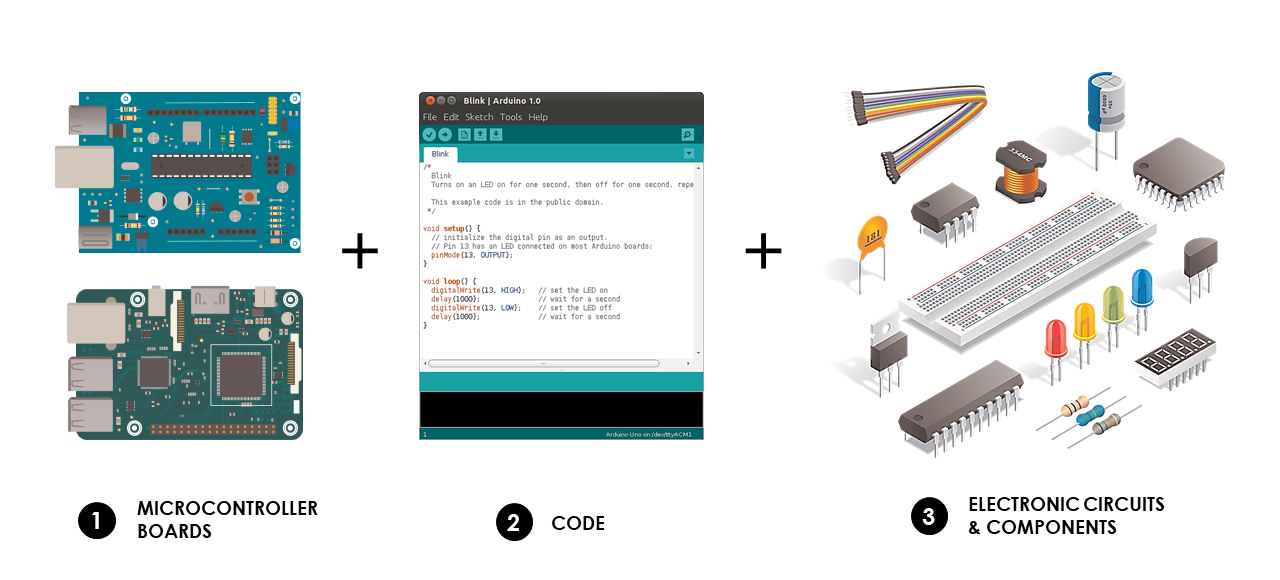 The web abounds with tutorials and material to help anyone to learn how to code and to use Arduino boards (ingredients #1 and #2), but it lacks courses on electronics that are both complete and easy to understand. This course provides the last ingredient and fills the knowledge gap. By the end of the course, students will be able to recognize the most important electronic components, understand a bit of the physics that make them work, discuss how they were selected and study simple electrical circuits. This knowledge will help makers to understand and design circuits based on popular development boards and to make cool projects.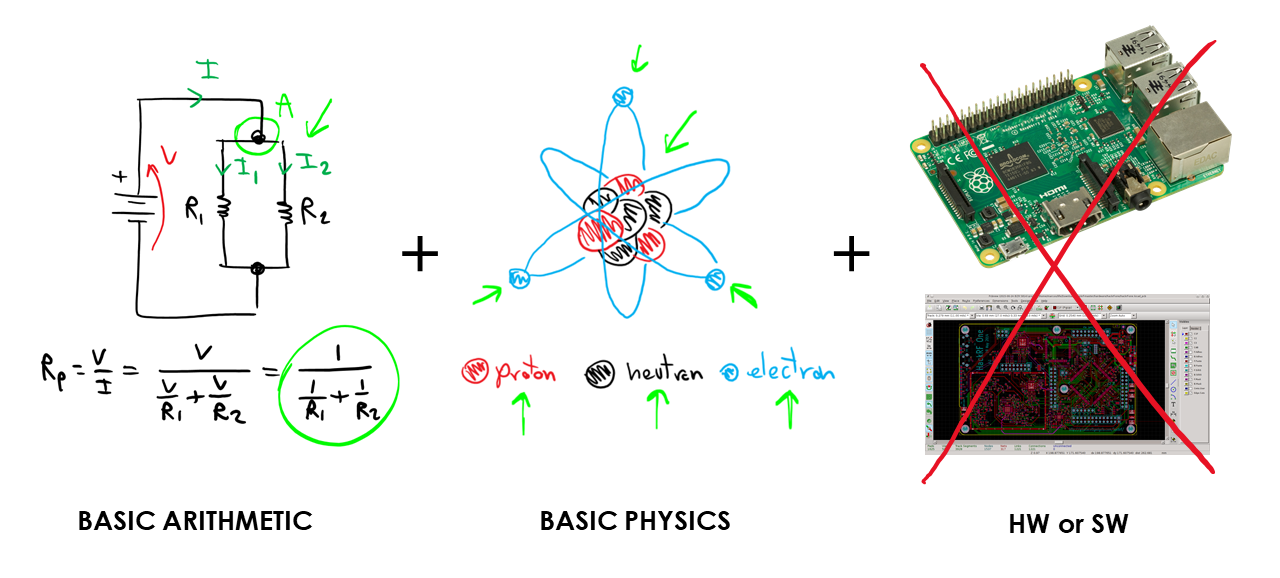 This is an introductory course, so no previous knowledge of electronics is required. To get the best out of the lessons, students should be comfortable with some basic arithmetic as I will often write and solve equations, in particular when analyzing simple circuits. Understanding a bit of physics can help too, but it is not required. Most importantly, no special hardware or software is required.
What makes this course unique?
While most of the material available online tend to be high-level and focused on applications (e.g. it shows how to connect components on a breadboard to create a circuit), the goal of this course is to explain how components and circuits work by starting from the first principles of the underlying physics and fundamental laws and only later to use the acquired knowledge to explain how to design more complex circuits for different applications.
This is easier said than done, as electronics can be extremely complicated… To keep the course basic enough to be accessible to a large audience I made compromises and skipped some of the most complex explanations (sorry, no quantum physics this time) and provided instead intuitive metaphors from normal life experience to allows the students to grasp the most important concepts.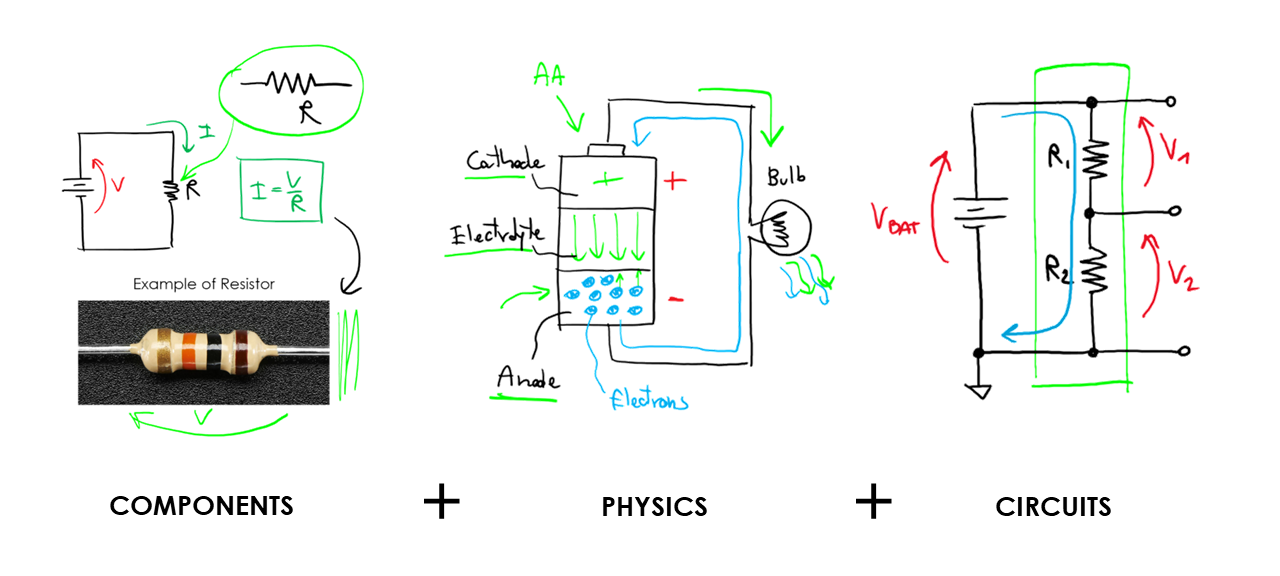 If you want to learn basic electronics give my course a chance. There is very little risk: if you are not satisfied, ask for a refund within 30 days and you will receive your money back, no questions asked.
Start Learning Today!
30 days money back guarantee. No questions asked!
More than 12,000 happy students, 4+ average rating!
180 lectures - 6.5 hours of content.
Enroll Today